When done properly, office Christmas parties can be fun and enjoyable. They have the potential to positively affect office atmosphere and employee attitude. However, for the person in charge of planning and executing the office Christmas party, it's not always sunshine and rainbow's. Having the responsibility of planning the party can be a stressful experience. So to help, here are 4 easy-to-plan, low-stress holiday office events you can do instead of throwing an office Christmas party:
1. Work Area Decoration Contest
Aside from being simple to run, this contest is a great way to spread the holiday cheer. After the contest is done and the office is filled with Christmas decor, your employees will have to have the spirit of the Grinch himself to not feel more cheerful when coming in to work. As the contest organizer you can organize the contest in two different ways. You can have teams and give each team a portion of the office to decorate, or you can have each person individually decorate their work space. The team method might take a little more effort, but it also has the added benefit of building teamwork skills. Once the decorating is complete, everyone individually judges each section (for teams) or work space (for individuals), and the top 3 receive a small gift, $25 or less. Gift cards are usually the best go-to gift.
2. Employee Potluck
Potlcuck's are great, not only is there is tons of great tasting food, but they also provide everyone with an extended lunch period in which they can talk, laugh, and of course eat with each other. Potluck's are pretty simple to organize if you have had one in the office before. However, if it is your first time, here is a quick list of guidelines you can base your potluck off of.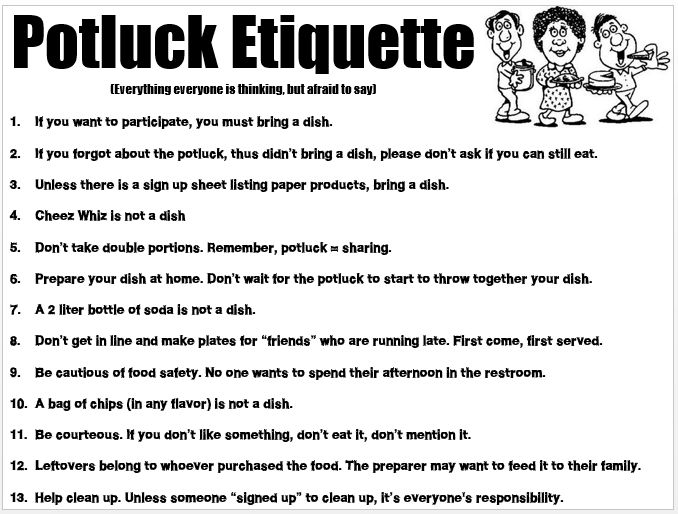 All of the points listed above should be common sense, so you shouldn't have to use many or any of them at all. Nevertheless, we all know that one person who can't seem to catch the hint. So, if that "common courtesy just isn't so common for me" guy happens to work in your department or office, these might be helpful to post or mention in an email.
3. Ugly Christmas Sweater Party
Out of all the proposed holiday party replacements, this is by far the easiest. It's exactly what the title says, an ugly Christmas sweater party . Set up a day in which everyone wears their ugliest or funniest (non offensive and within reason) Christmas sweater, and the winner gets a small gift. Again its suggested that the value of the gift be $25 or less, and the easiest and most satisfactory go-to is a gift card. You can decide the winner by having everyone who participated vote, with the only stipulation being they cannot vote for themselves. Some crowd pleasing extras you can throw in include, having hot cocoa prepared in the break-room, and quick print photo op where employees can have their picture taken by themselves or with friends in their super ugly Christmas sweaters. Have a very ugly Christmas!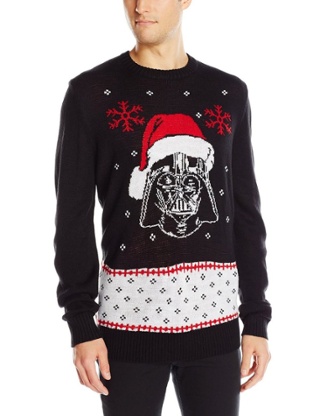 4. Secret Santa
The secret santa event can be done in many variations but, no matter how you do it, it's a pretty enjoyable event. Here are the basic steps you need to run this event.
1. Set a price limit, $25 is a good amount to cap it at. (You should be able to see a trend in the pricing limit by now)
2. Have employees pick a name out of a hat, or assign each employee a name.
3. Set a gift giving date.
4. Exchange gifts on the set date.
It's pretty much that simple, but because you want to make sure everything runs smoothly and people do not get others inappropriate gifts, stating the gift guidelines in an email to all who are participating is probably a good idea. Aside from that, you are pretty much set to run a secret santa event at work!
While still being enjoyable for all who participate, these events are all much less stressful than throwing an office Christmas party. So have fun planning your office's Christmas party this year instead of pushing yourself to the brink of tears. Happy Holidays!