Five Star Food Service
the Southeast's premier breakroom solutions service provider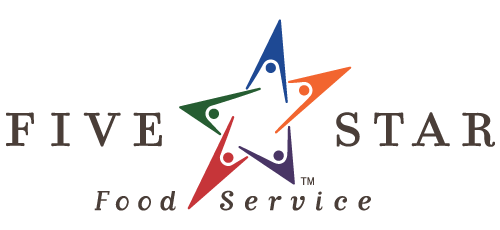 OUR STORY
Founded in Chattanooga in 1993, Five Star Food Service has since grown into one of the largest on-site food and beverage solution providers to employers and other commercial, institutional, and educational locations in the United States. In 2008, the company restructured and became a franchise of Canteen Vending, creating the framework of our contiguous footprint across the Southeast, including Tennessee, Georgia and Alabama. Five Star services major cities such as Atlanta, Nashville, Knoxville, and Huntsville along with their metro locations.  A series of strategic acquisitions has since expanded our service area significantly. In 2011, a focus on innovation and the emergence of the micro market concept would prove to be a game changer for Five Star and soon revolutionize the vending industry. Early adoption of micro markets positioned Five Star as industry leaders and has spurred unprecedented growth and company scale.
Today, our operation includes a seamless network of 19 branch and distribution locations, a fresh food culinary center, and an equipment refurbishment center. Five Star employs over 1,000 people which service over 300 vending customers, 1000+ micro-markets, 3200 office coffee and water accounts, 36 cafeterias, and numerous support functions. Five Star Food Service is privately held by PNC Riverarch Capital.
OUR MISSION
Behave with Unsurpassed Integrity
Be the Employer of Choice
Be the Premier Regional Service Provider
Be a Respected Community Citizen
Be Effective Communicators
Provide an Attractive Return for Shareholders
OUR APPROACH
We pride ourselves on providing best-in-class full-line vending, micro market, office coffee service and food service. Our business philosophy is anchored in the traditional principles of integrity, quality, and customer focus. We strive to be a one-stop-shop for our customers providing the food and refreshment solutions that meet their exact needs while delivering their employees and guests a delicious, satisfying experience. Simply put, we believe in keeping our customers' needs at the center of our attention.
Our clientele trusts us to always honor our commitments and demonstrate the highest ethical conduct at all times. To this end, we choose to partner with nationally recognized brands and manufacturers so that we may deliver the only the best products and the quality ingredients our customers deserve. They depend on us, and you can too.